Muay Thai Training Course
The Muay Thai Training Course is designed to meet the needs and expectations of every level of Muay Thai practitioners - Beginner, Intermediate, and Advanced. Start with the fundamental techniques if you're a total beginner or refine your skills with the intermediate and advanced levels. The techniques will be taught by some of the greatest legends and current superstars of the sport.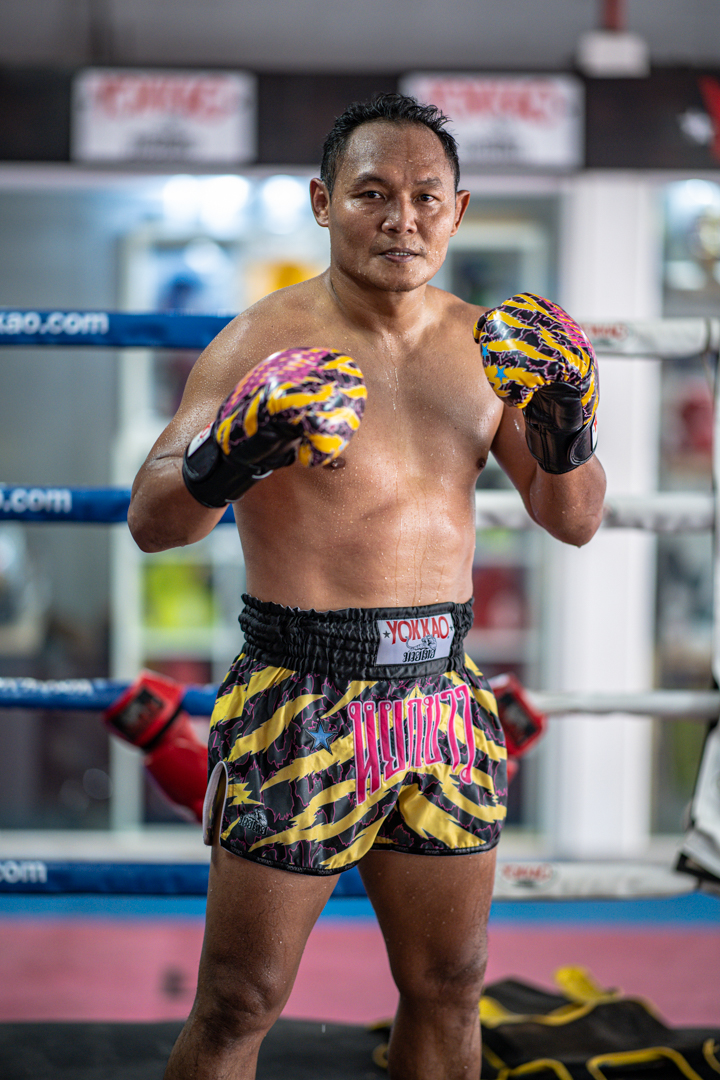 SAENCHAI

The man who needs no introduction in the world of Muay Thai, Saenchai is hailed by many as the GOAT of the sport. He has numerous accomplishments, but the crowning glory is perhaps the 4 Lumpinee titles that he won in 4 different weight divisions (Super Flyweight, Bantamweight, Super Featherweight, Lightweight). Saenchai is known for his technical style and slick fighting moves. Students of the YOKKAO Training Course who will enroll in Saenchai's curriculum will learn how to utilize his technical proficiency as the basis for their own style.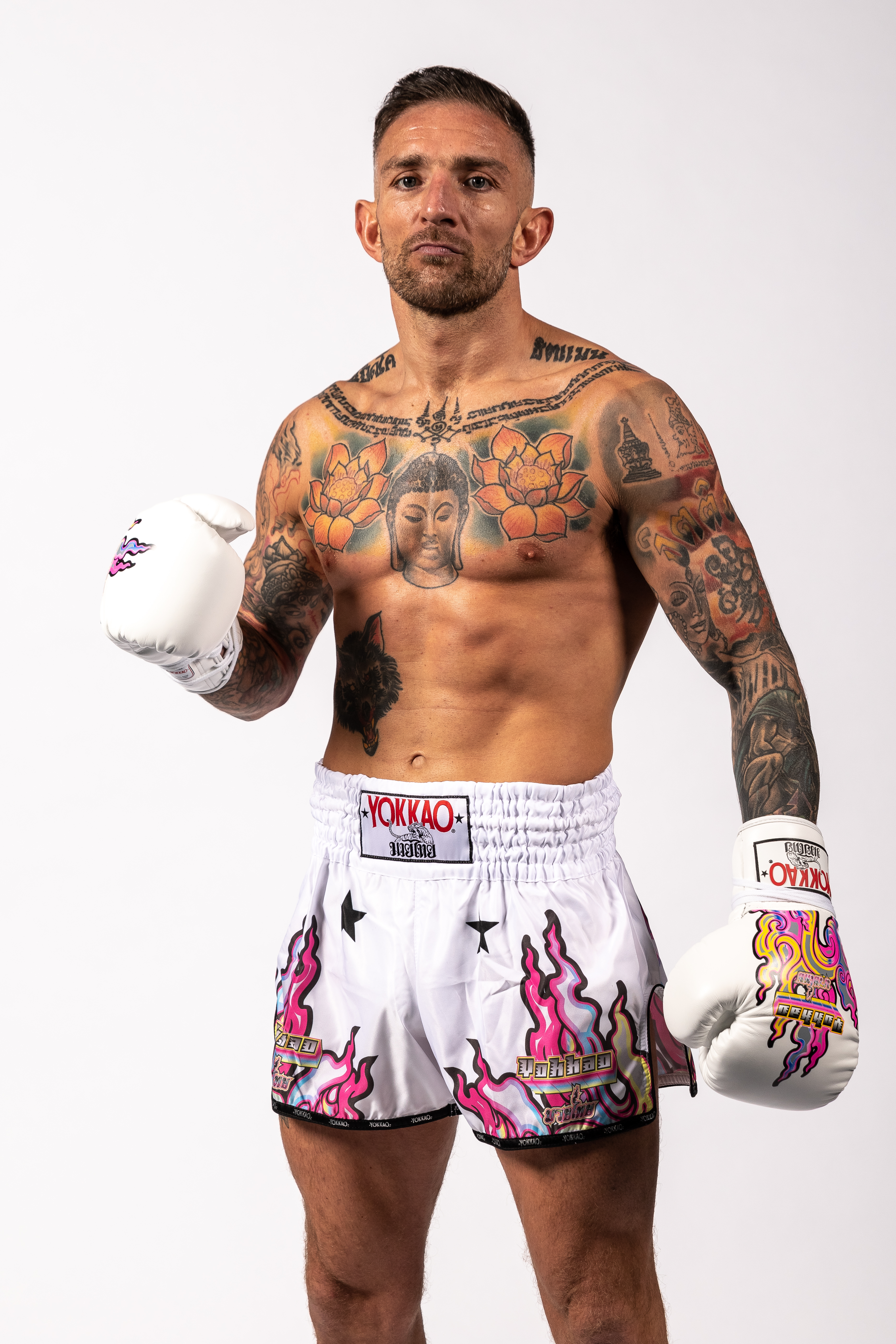 LIAM HARRISON

Liam 'The Hitman' Harrison is one of the best Muay Thai fighters to have ever come from the United Kingdom. Harrison has won multiple Muay Thai titles, among them the World Muay Thai Council Lightweight title and the WBC Light Welterweight title, and the Patong Stadium Super Welterweight championship. The Hitman has a very aggressive style, which takes advantage of his heavy bands and devastating low kicks. Students that will enroll under his curriculum will no doubt learn how to become effective in coming forward and being aggressive throughout the fight or sparring sessions.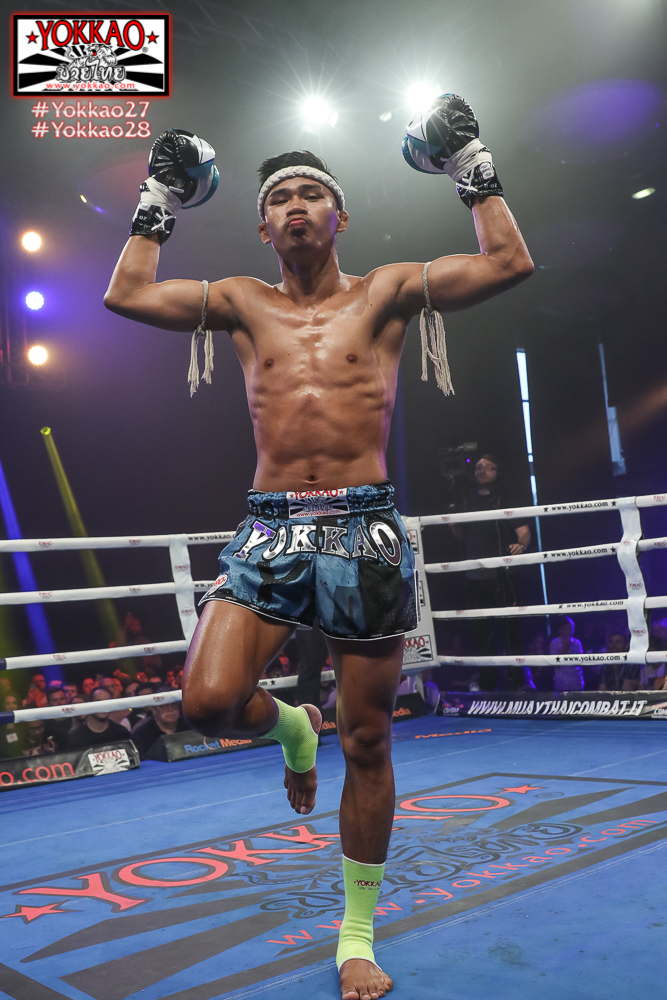 SUPERLEK

Superlek Kiatmoo9, known as the 'Kicking Machine', is pound-for-pound one of the best Muay Thai fighters in the world today. He uses a highly technical style with emphasis on his kicks and knees to dominate his opponents. Among his greatest achievements are the Lumpinee titles at Super Flyweight and Bantamweight. He is currently one of the top Muay Thai fighters in ONE Championship, competing in the promotion's Flyweight division. Those who will enroll under his curriculum will no donut pick up how to be technical and effective, especially with their kicks and counters.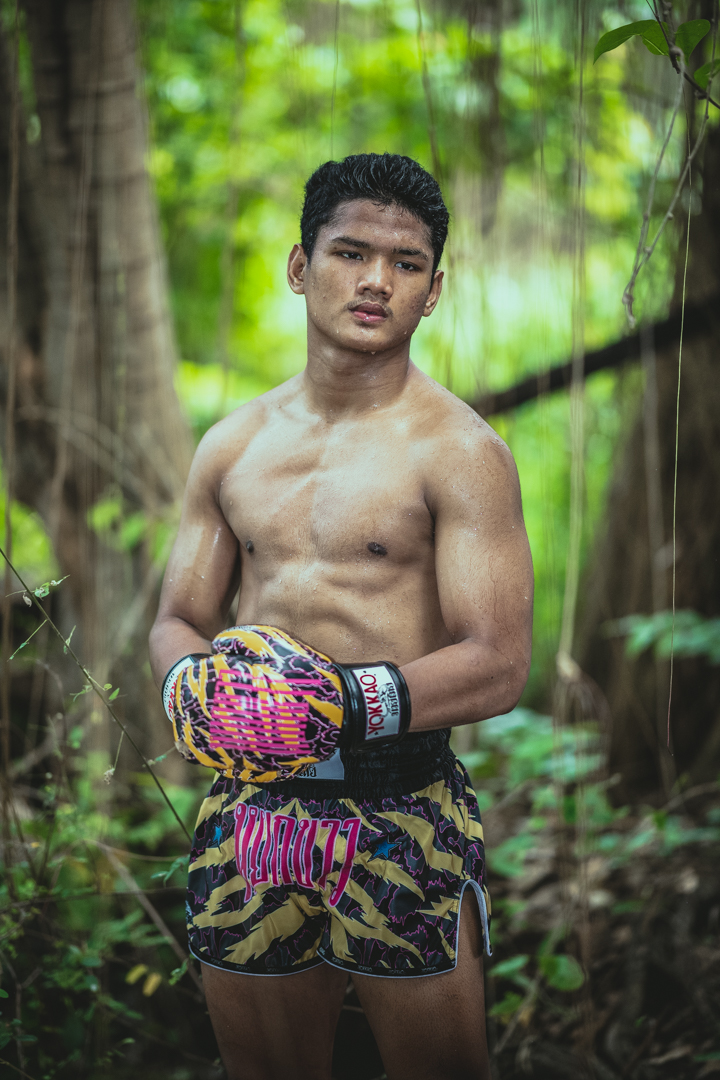 SANGARTHIT

Sangarthit Looksaikongdin is the youngest member of the training team at only 18 years old. Considered a prodigy at fighting, Sangarthit started training in Muay Thai at age 9 and he eventually transitioned to boxing and turned professional when he was just 14. As he progressed in his young boxing career, he was able to win the WBA Asia Championship twice. Sangarthit's boxing record remains perfect, with 14 wins and 0 losses, with 9 of those wins coming by way of Knockout. He also happens to be the younger brother of female Muay Thai champions Aida and Duangdawnoi Looksaikongdin. Students who want to focus on learning boxing techniques should enroll in Sangarthit's curriculum.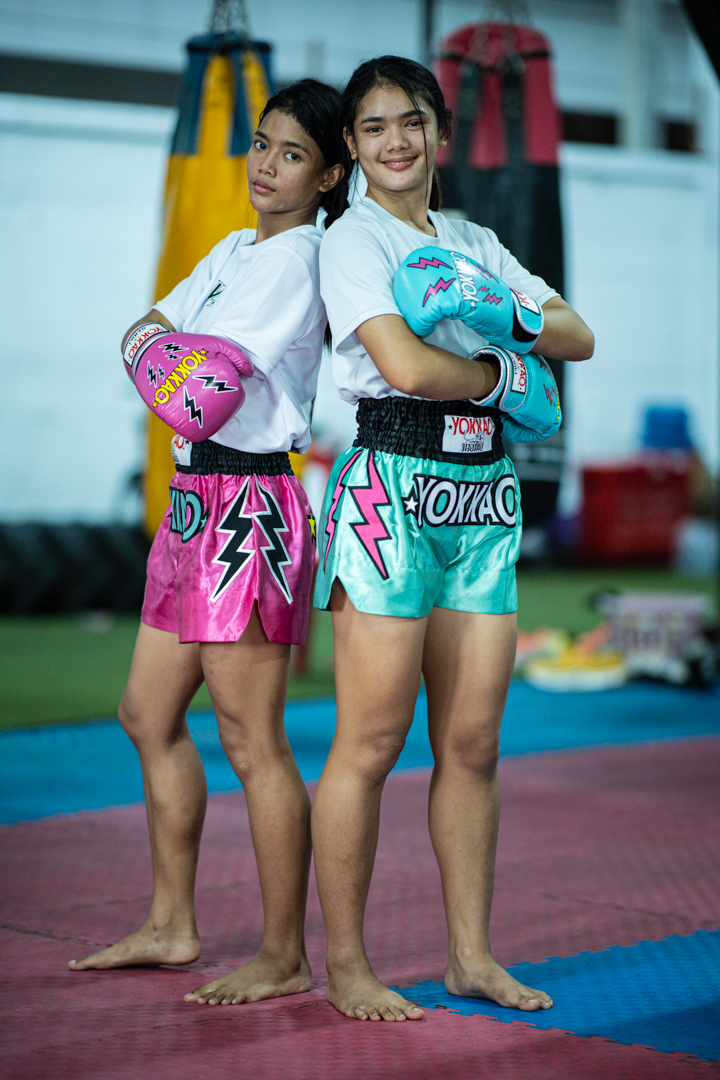 AIDA & DUANGDAWNOI

Aida and Duangdawnoi Looksaikongdin are current female Muay Thai champions who are from a family of fighters. They are trained by their father, Kru Noparit Yohanggo, and they are known for using the Muay Mat style, which emphasizes the use of punches in Muay Thai. The older of the two, Duangdawnoi is the more established of the two, having had success in the Muay Thai scene. Although Aida, the younger, is also coming on strong with her performances. Students who will learn from their curriculum will learn how to be more effective with their punches, whether it's in competition or in sparring sessions.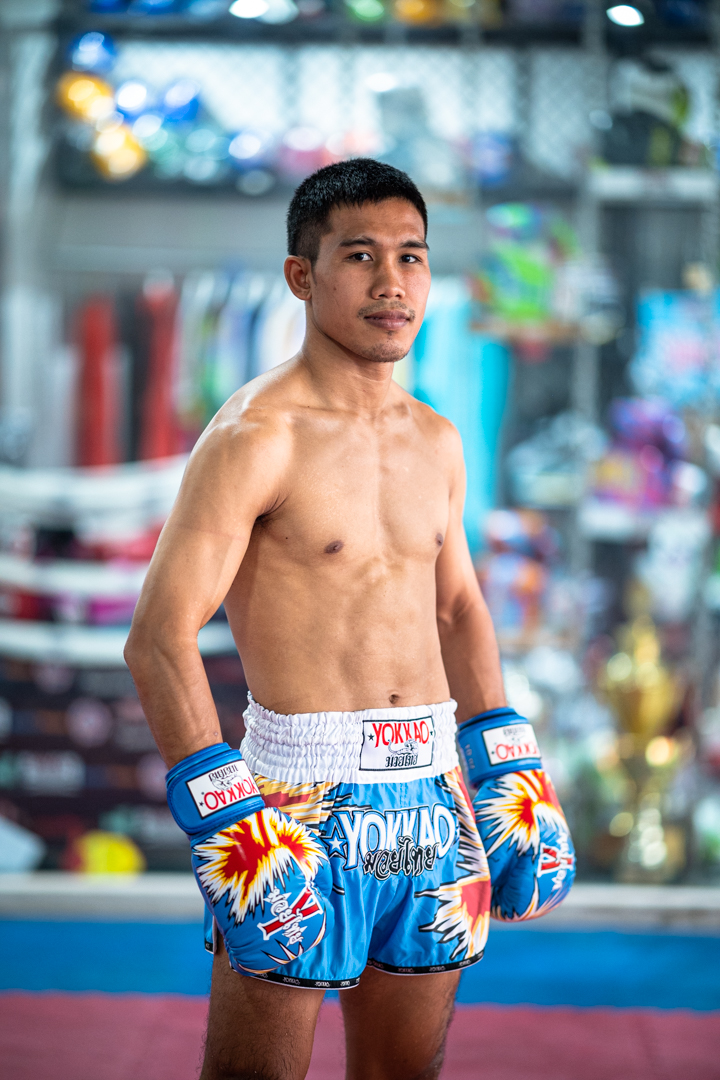 YODCHAI

Yodchai is one of the excellent young fighters on the YOKKAO Fight Team. Known for his exciting style, Yodchai has become a standout in the team. And that's notable, given YOKKAO's stable of legendary and highly successful Nak Muays. He started training Muay Thai at the tender age of 8 and he fought his first fight shortly after that. Yodchai soon moved to the Lok Bor Kor Stadium in Singburi. He fought out of that gym for many years before eventually joining the YOKKAO Team. His most significant achievement so far is winning the 2019 WBC Muay Thai International Lightweight Title. Students will benefit from learning Yodchai's highly technical fighting style that's also blended with very powerful attacks. It will let them become well-rounded Muay Thai practitioners that can adapt to any situation in training or fighting.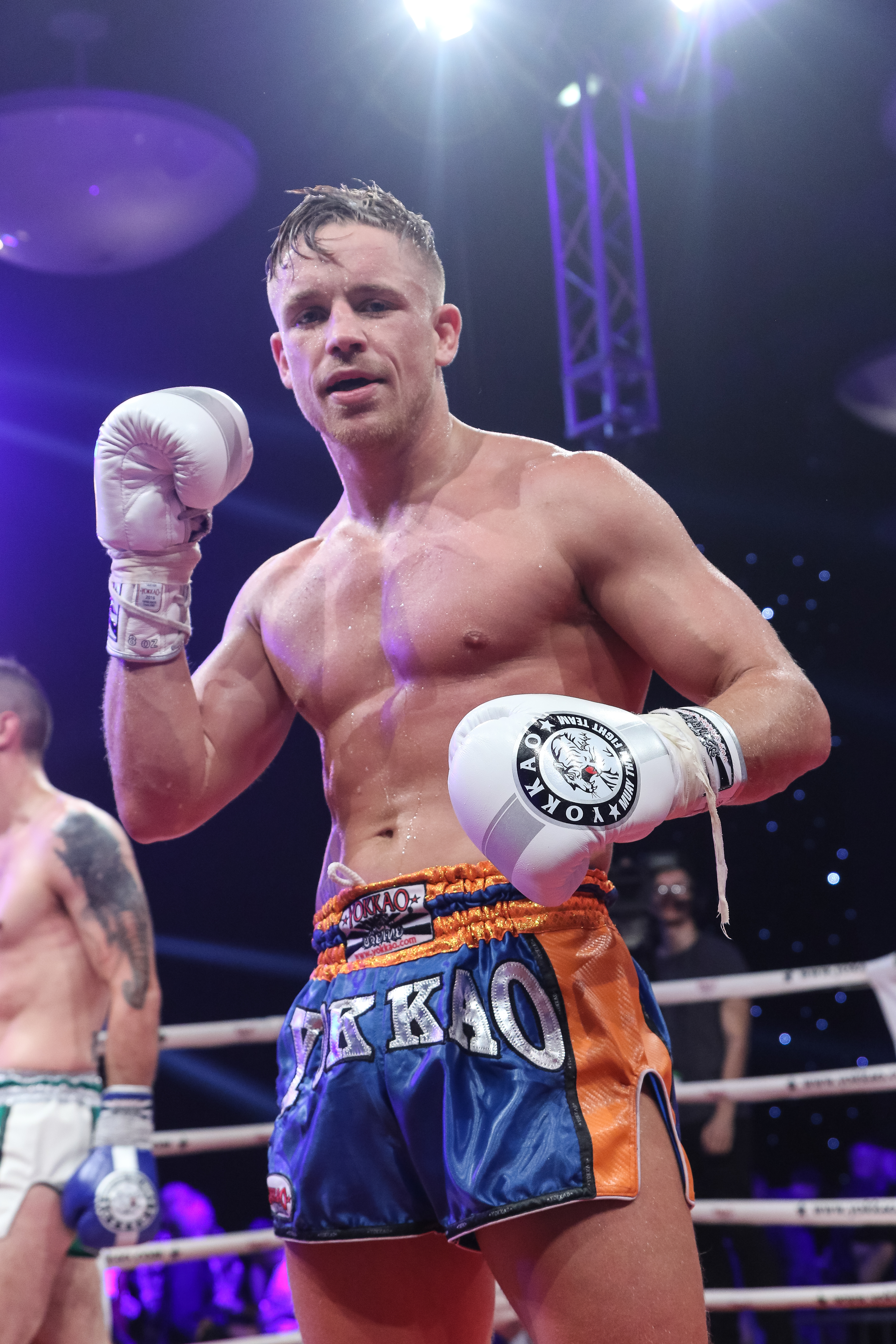 JORDAN WATSON

Jordan Watson is a British Muay Thai fighter who competes in the Middleweight division. He fights out of the Bad Company Muay Thai Gym in his hometown of Leeds. He is teammates with the legendary Hitman, Liam Harrison, who is also from Bad Company. One of Watson's best moments was when he emerged as the very first YOKKAO champion at 70 kg. He has gone to war with some of the biggest names in Muay Thai, such as Buakaw, Yodsanklai Fairtex, and Sitthichai Sittsongpeenong. Watson is one of the most exciting members of the YOKKAO Fight Team and is famous for his devastating and powerful kicks. Students can learn his dynamic and kick-heavy style, which is a great weapon to have in anyone's Muay Thai arsenal.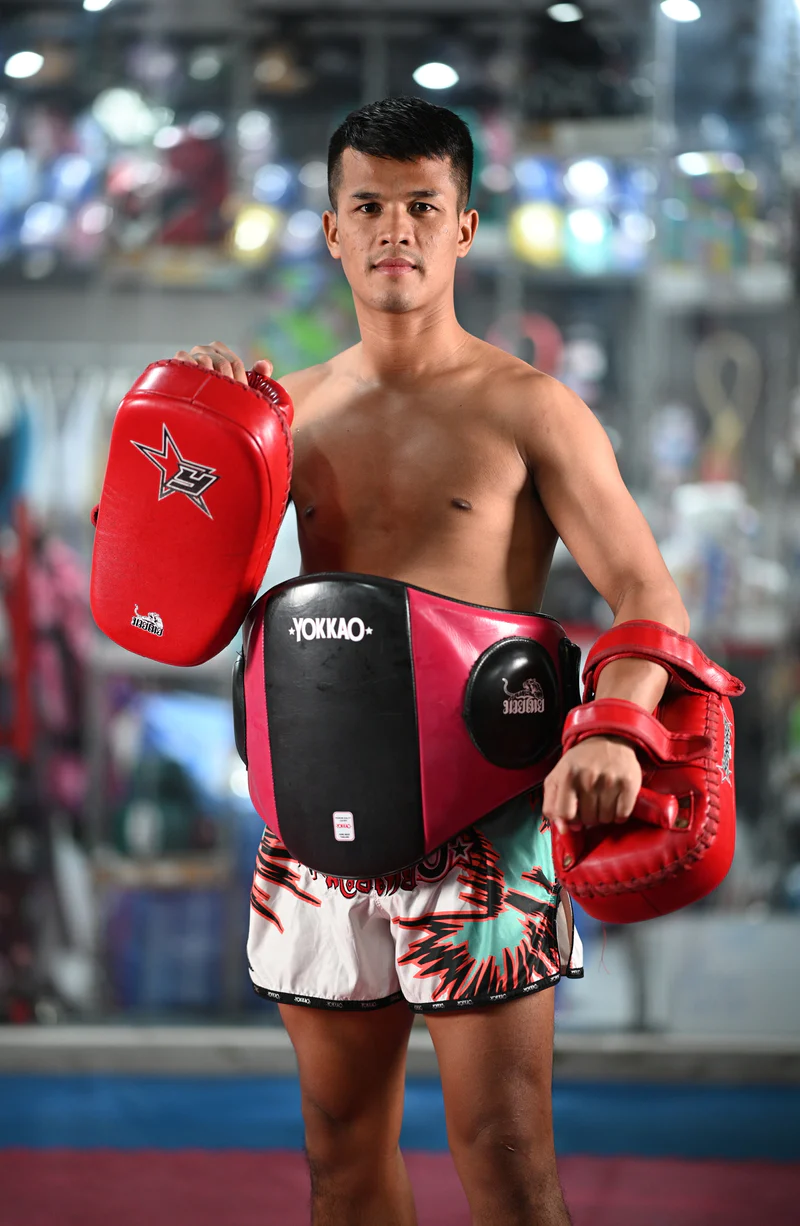 KRU FASAI

Kru Fasai enjoys the distinction of being one of the best Muay Thai trainers today. Training the likes of incredible Muay Thai champions such as Superlek and Petchpanomrung Kiatmoo9. He offers his incredible Muay Thai knowledge to students of the game. And the students of the course will definitely benefit from his instruction, having much experience in helping great world champions prepare for their battles. Kru Fasai can give all kinds of tips and advice on how to improve one's Muay Thai skills, from complete beginners to those who are looking to take the leap to the next level of the sport.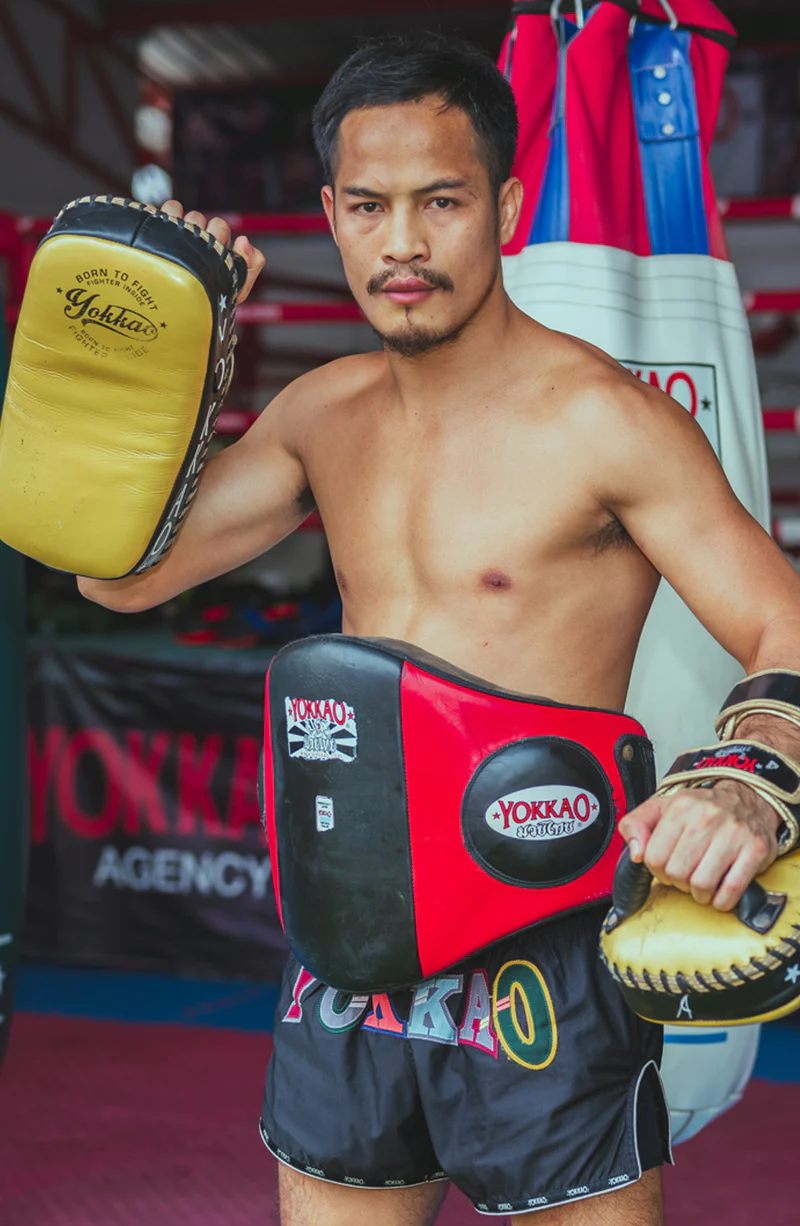 KRU PETCHMANKONG
Petchmankong Kaiyanghadao is another outstanding coach that is featured in the line-up of trainers in the Muay Thai Training Course. He had an extensive and highly successful career as a fighter, competing against the likes of Saenchai and Singdam. He also trained alongside Nong-O and Sam-A for a long time.
His impressive credentials include victories over Saenchai and Singdam and the fact that we won titles in multiple weight classes. He became a champion in the 135, 147, and 154 lb weight classes. As a Muay Femur, Petchmankong is known for having a smooth style that relies on skills and movement. But he is not the typical Muay Femur as he mixes hard knees in with his other attacks. Students of the online course will benefit greatly from Petchmankong's vast experience as both a fighter and a trainer.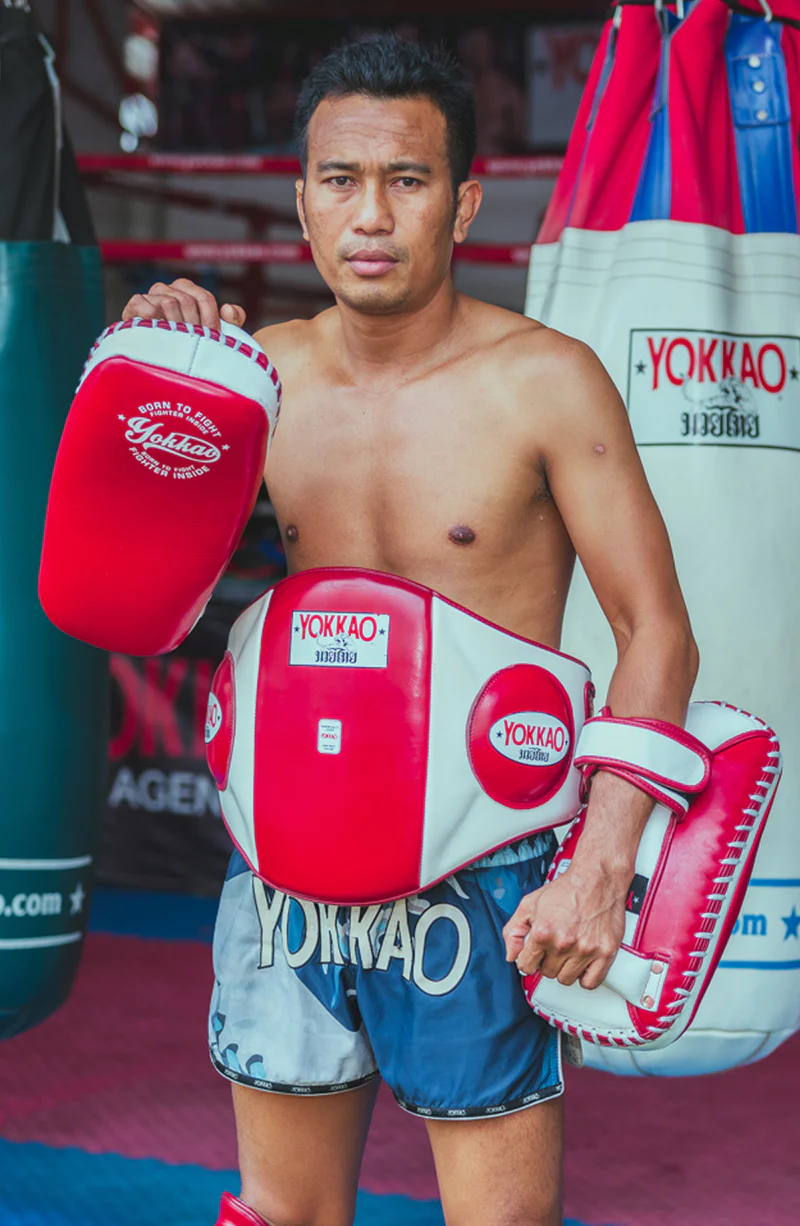 KRU "JACK"

Kru Petchdam Yokkao or more popularly known as Kru Jack is one of the primary trainers in the YOKKAO Team. Kru Jack has the distinction of being Singdam's trainer, among other fantastic Nak Muays. Students will learn the tremendous techniques that Kru Kack imparted to Singdam and other top fighters to become great Muay Thai champions. They are sure to benefit from the wealth of skills and knowledge that Kru Jack will be able to impact to them through the course. He has been a fixture of past YOKKAO Seminars, sharing and teaching Muay Thai to participants in various locations. In the recently concluded YOKKAO Muay Thai Seminar in the US, led by Saenchai and Superlek, Kru Jack was supposed to accompany the team. Unfortunately, an injury prevented Kru Jack from being part of the tour. Kru Fasai went the YOKKAO team to the US instead.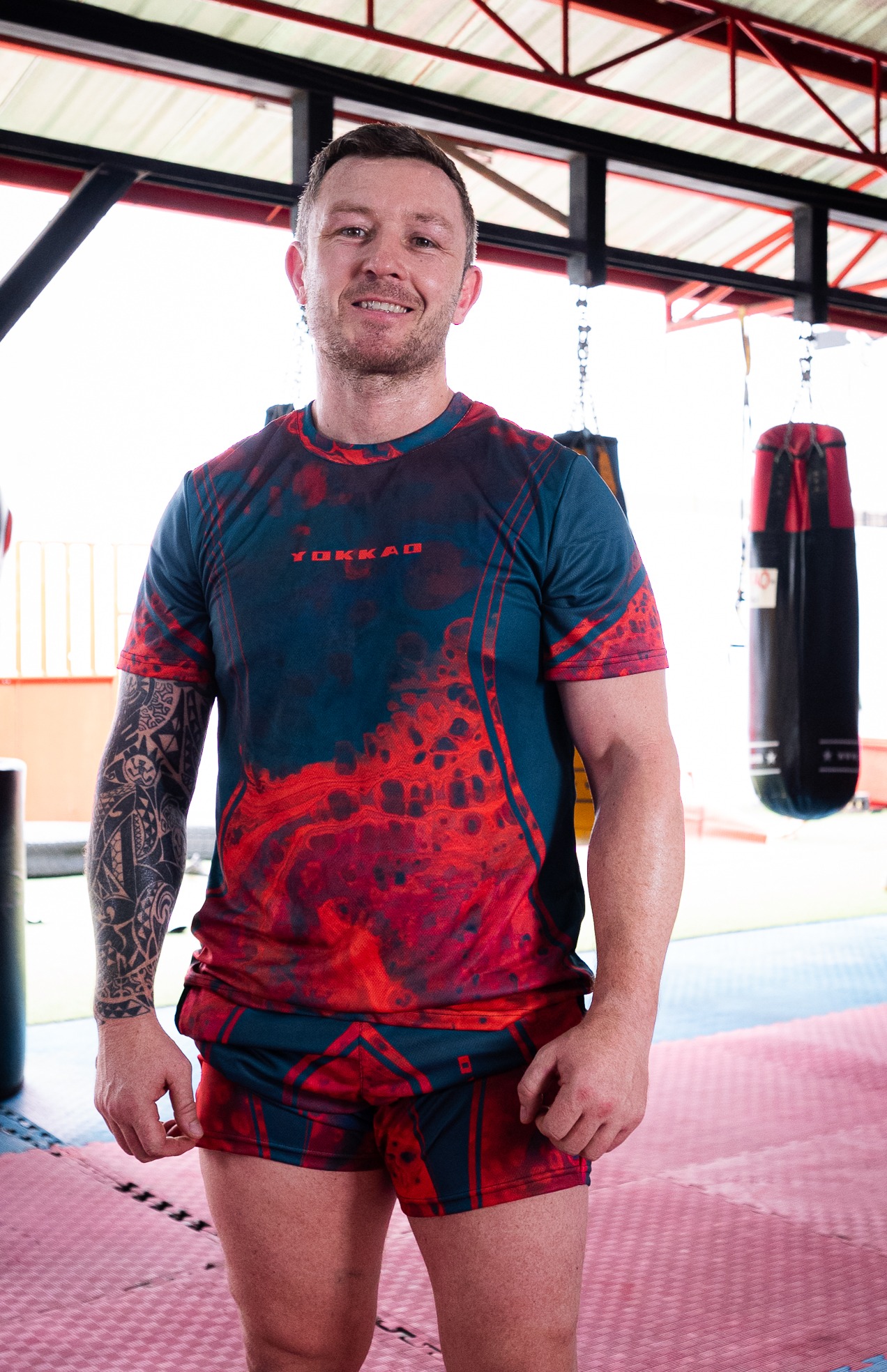 STEVEN CAMPBELL

Steve Campbell is a high-level strength and conditioning coach who has worked with some of the best Muay Thai fighters, particularly those from the Bad Company Muay Thai Gym in the UK. He used to be a professional rugby player before shifting to a career in combat sports. Campbell has worked with the likes of Liam Harrison, Andy Howson, and Jordan Watson. His expertise in strength and conditioning allowed those ad other fighters to reach their potential and go beyond their limits. Students of the course will learn how to level up their conditioning through Coach Steven's proven S & C methods. Whether they're aiming to fight or simply want to upgrade their fitness to unprecedented heights, his guidance will help boost their performance.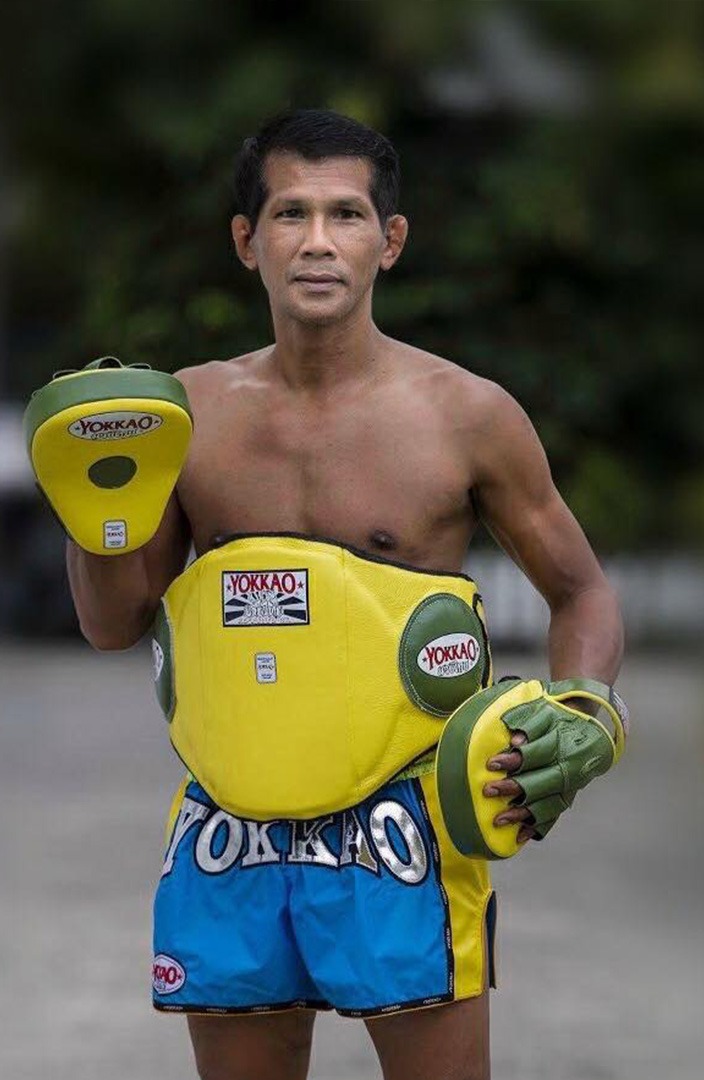 KRU MANOP

Kru Manop is another one of the experienced and world-class trainers of the YOKKAO Fight Team. Highly knowledgeable at all levels of Muay Thai, Kru Manop is known for his attention to detail. His students will benefit from his very sharp eye for spotting mistakes and correcting what the student needs to improve on. That's in addition to the various techniques that he will teach them, plus the tips and tricks that he has accumulated from years of training no less than Muay Thai legends like Saenchai, Singdam, and more.

THE COURSES


The courses that we offer will help guide you as you go through your ney in learning the art of 8 limbs. Start with the Fundamentals, before moving on to the Advanced courses to arm you with the knowledge you need to be a proficient practitioner of the art. You can then move on to the specialized Masterclasses of Saenchai, Liam Harrison, and Superlek to help you get to the next level!
Check your inbox to confirm your subscription